How our app helps.
Shared home feed.
Post your special moments together. See your partner's answers to their Flirt Qs.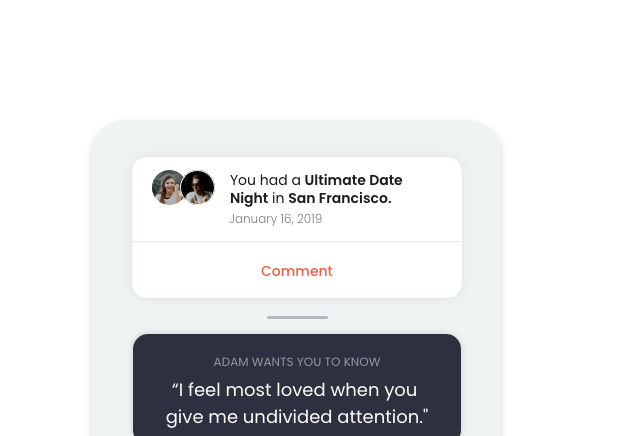 Flirt.
Intimate questions to ask your partner. Use our flirt questions to tell them what you love about them.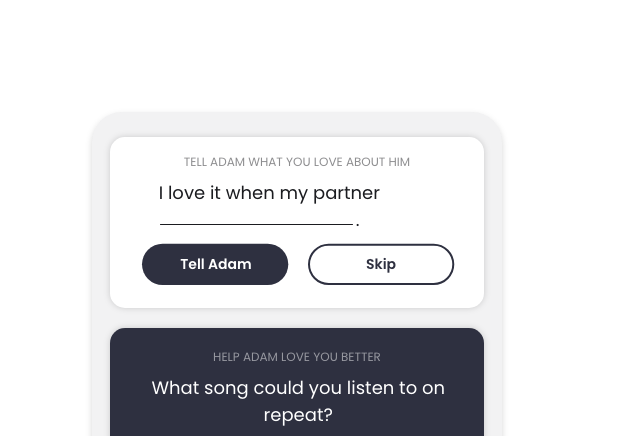 Discover and grow.
Get the best research-based content from relationship experts, like John Gottman and Dr. David Schnarch.